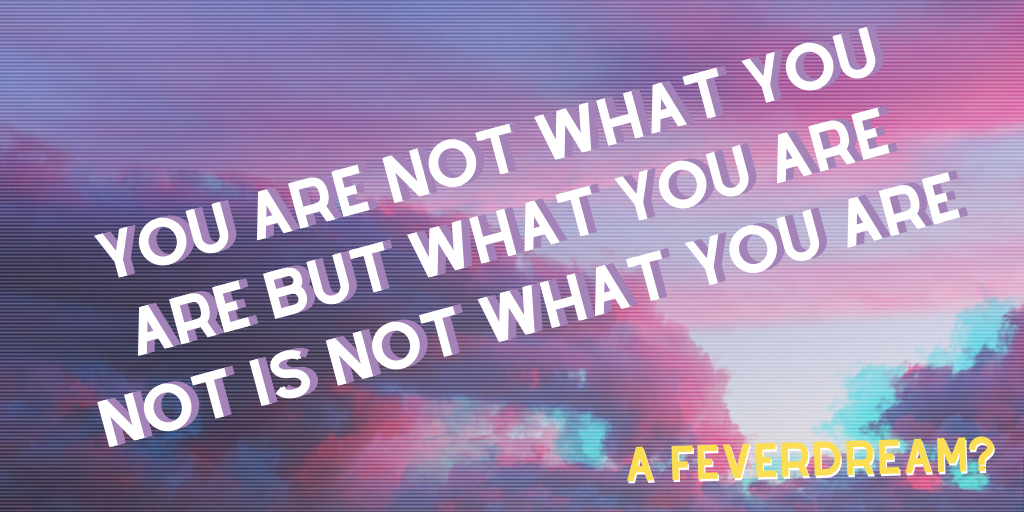 YOU ARE NOT WHAT YOU ARE BUT WHAT YOU ARE NOT IS NOT WHAT YOU ARE
A downloadable feverdream?
a feverdream? for the spiral
a solo self-reflection written for #EntityJam 2020

proceed with caution and care for yourself - this piece may not always be kind to you
please note: the full-color pdf includes graphical distortions and loud colors. the full game text can be accessed via the txt download.