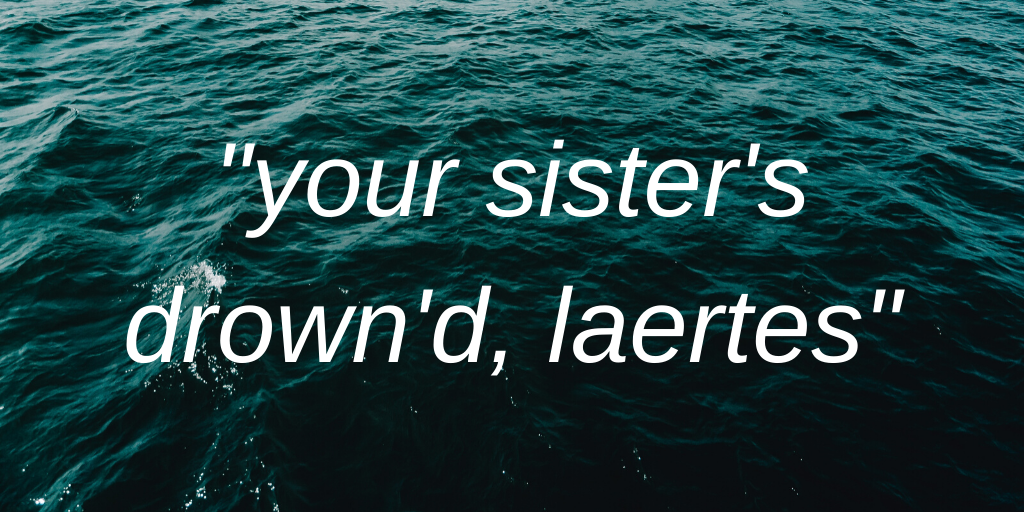 "your sister's drown'd, laertes"
A downloadable feverdream
there is a dead girl in the middle of the room.
her name is ophelia.
how she died does not matter.
why she died does not matter.
what was your relationship to the dead girl?
what did she do to help you grow as a person?
how has her death affected you personally?


"your sister's drown'd, laertes" is a feverdream for at least four people. one of you will play ophelia, while the others decide who ophelia was and what she meant to them.
in some ways, it is a game about grief.

in another way, it is an examination of the manic pixie dream girl, and how there is a real person behind that title.

it is heavily inspired by hamlet act v, scene i, in which hamlet and laertes leap into the open grave of ophelia to fight over who loved her more.
download includes full-color and text-only versions of both the main game and the ophelia playbook.

CONTENT WARNINGS:
suicide, suicidal ideation,
substance abuse, gaslighting,
emotional neglect, emotional abuse,
and the effects they have on mental health.
these concepts are core to ophelia's role in hamlet,
and therefore cannot easily be removed from play.
please be mindful of your own headspace before engaging.

---
"your sister's drown'd, laertes" requires safety tools for play (see the ttrpg safety toolkit).
the ttrpg safety toolkit is a resource co-curated by kienna shaw and lauren bryant-monk. the ttrpg safety toolkit is a compilation of safety tools that have been designed by members of the tabletop roleplaying games community for use by players and gms at the table.
Purchase
In order to download this feverdream you must purchase it at or above the minimum price of $8 USD. You will get access to the following files:
your sister's drown'd, laertes.zip
47 MB
Community Copies
Support this feverdream at or above a special price point to receive something exclusive.
community copies
if you are marginalized and unable to budget for "your sister's drown'd, laertes" due to your financial situation, please feel free to claim a community copy <3
for each copy of "your sister's drown'd, laertes" purchased, another community copy will be added to the pool.